APARTMENTS CRNJAC are family-held suites with a long tradition in hospitality business. We are always available to our guests and always ready to be at service. We are situated in Stupin Čeline, a small community only 1.5 km from the very centre of Rogoznica. It is a very serene, noise-free place, ideal for complete relaxation. 
Due to the location next to what can be described as a "double bay", the bathing sites are protected from the wind and severe storms as well as cold currents; the fact which makes bathing very enjoyable. No more than 20m separate the suites and the never-ending beach. The beach can be reached by a private path, with little or no traffic, so it is suitable and safe for families with small children.
The house in which the suites Crnjac are situated boasts of a very large yard offering a parking space for every guest, as well as abundant space for family gatherings.
If required, additional beds for children can be obtained upon request.
ENJOY YOUR HOLIDAY IN AN EXCELLENT AMBIENCE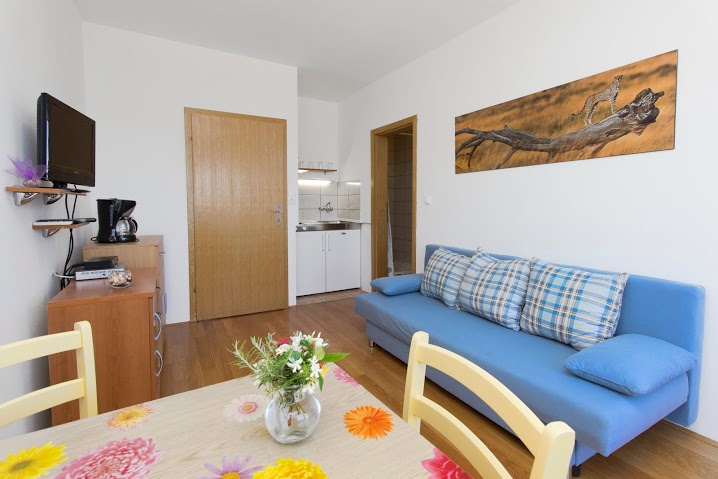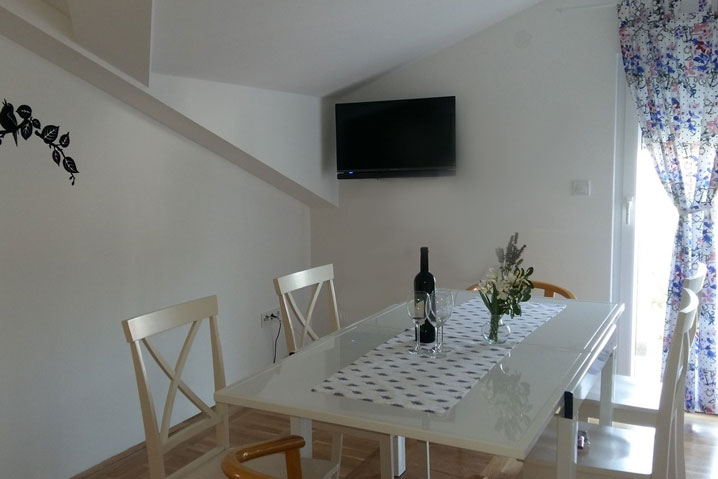 Pets are allowed only on prior arrangement